Admissions
If you are considering choosing Worth Primary School School for your child please come and visit us – we would be delighted to show you around, tell you about our school and answer any questions you may have.
There are 10 places available for new entrants into the Foundation Stage class each year.
We have one Foundation Stage class where the children enjoy learning in an engaging environment, supported by their Teacher and peers.
Admissions to the school for children entering the Foundation Stage class are administered by the Local Authority through the Common Application Form which must be submitted online by parents during the period of November to January. Further information on the arrangements for entry to primary school can be found on www.kent.gov.uk, or in the Admission to Primary School Booklet.
Applications open in November, and close January. After you have applied for a place you will be informed by the Local Authority of their decision on or after April. Information on how to accept the offered place or appeal if your child is not allocated a place is included with the notification letter. Parents who wish to accept the place at Worth Primary School must provide evidence confirming the child's date of birth (short birth certificate/passport) and proof of current address (e.g. utility bill dated from the last three months or a council tax bill).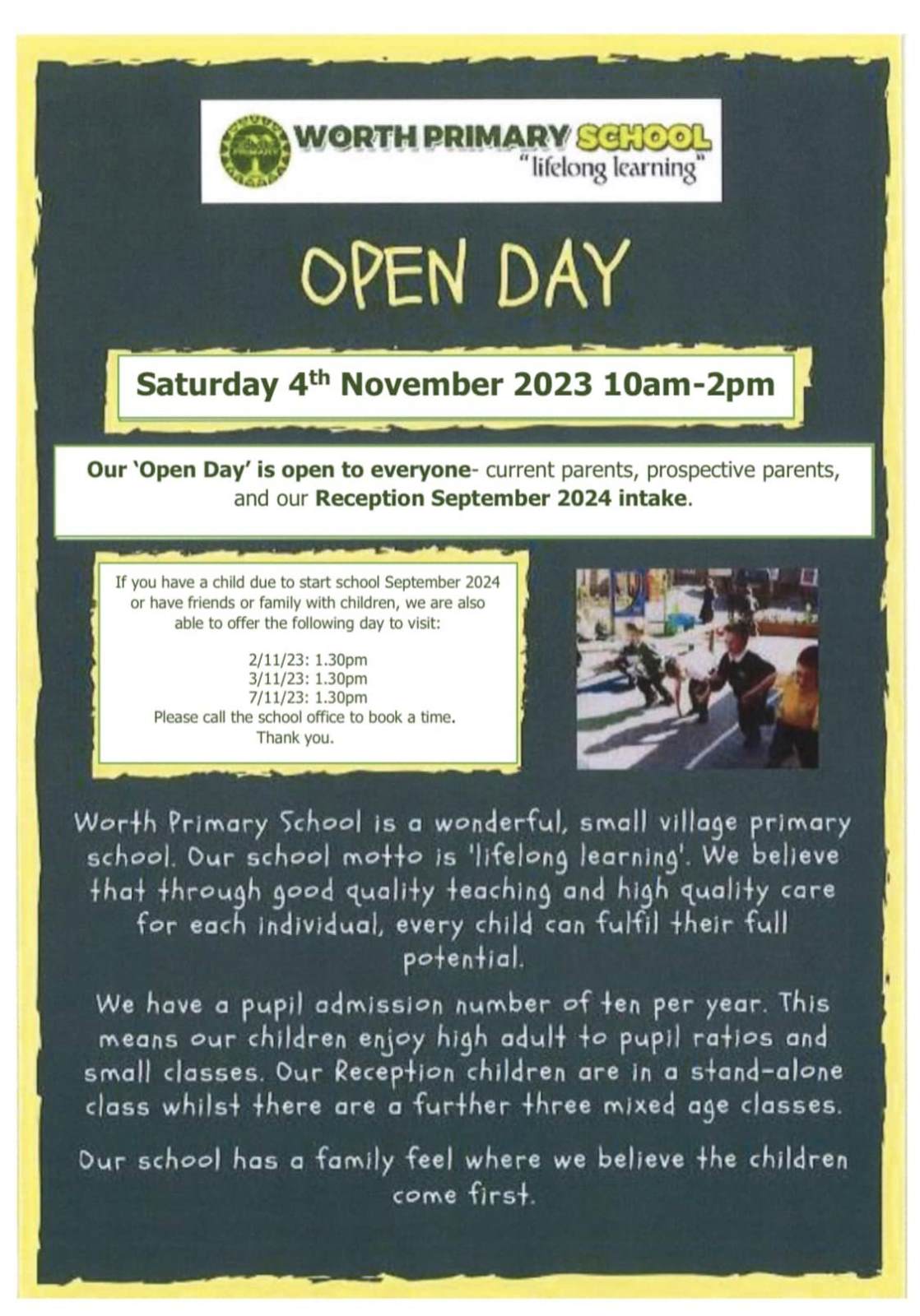 In year admissions:
If you have recently moved to the area, or are planning to do so, or you would like your child to transfer from their current primary school to Worth Primary School, you should initially contact the school office to establish if we have a vacancy in the required year group for your child. You will then need to apply via the school through an In Year Admissions Form.
All application forms and admissions booklets are available to download from:
www.kent.gov.uk/primaryadmissions
Kent County Council – Admissions Links directly to Kent County Council Admissions page.
Please find our admission policy below:
Admissions policy 2022 2023Admission policy 2023 2024